Social Media Marketing is a promotion technique to increase brand awareness through the optimum use of a variety of social media channels. Our social media marketing company in Pune offers this type of digital marketing to clients so that their business can interact with the target audience and build a reliable community of client-customer relations. SMO (social media optimisation) services thereby increase exposure of the business, escalating its engagement.
Our Social Media Services & Strategy
At our social media marketing company in Pune, we provide SMO services that resonate with the client and their brand.
Identifying business goals
We will assist you in prioritizing your business goals. Whether you wish to foster effective social customer service or drive more traffic to your website, we have got you covered. 
Performing competitive assessment
We have the best market researchers and analyzers to give you insights into our SMO services' output, competitors' standing and expected results.
Creating suitable content
Our team comprises diverse content specialists who make unique and personalized content to cater your every need.
The key to a successful marketing strategy is a disciplined approach. We create timelines and strictly follow them to develop a network of loyal users on various social media platforms.
 Optimization helps to create a reliable network wherein users' tastes and preferences are carefully re-evaluated to provide them with the content they like the most.
Choose the Most Effective Social Media Advertising Platforms
In the beginning of your social media advertising campaigns you should start with platforms that have a wider range of users, speak to your target audience, help you interact with users and build your brand's authenticity by setting a tone.
As a social media agency in Pune, we align our SMO services with the following factors:
Why Do You require Professional SMO Services?
You must be wondering, if all you've got to do is sell your product or service to some other business or individual then why should you go through the hassle of building a community when a website is just clicks away. The bright side is that when you hire a professional branding company like AOS – an inventive social media marketing company in Pune – then you choose to invest in organic social tactics that build long-term relations. A professional SMO services provider will give you an edge over competitors in the following ways:
Is better equipped for creative testing
Has an army of creatives to run cycles of research
Devotes time to customer reviews and reassessment
Designs personalized plans after understanding your needs
Is proficient in generating opportunities by experience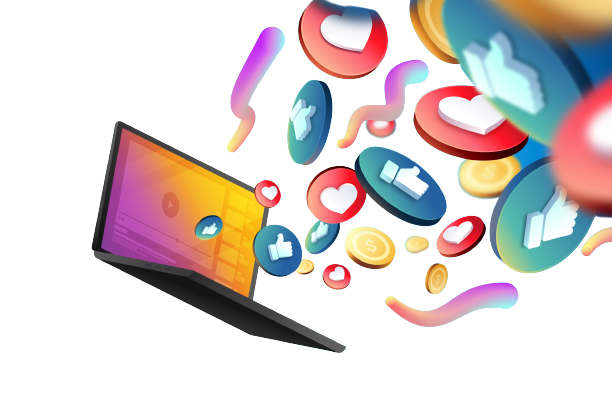 What are the benefits of social media management?
Helps in telling your brand story
Generates content unique to your brand experience
Increases ROI by multiplying leads
Keeps you connected to a community even in dark times
Assists in customizing your business plan
Why is AOS Brand Consultant the Best Social Media Marketing Agency in Pune?
At AOS we are a team of professionals who not only believe in defining your experience rather being a part of it. Our social media marketing company in Pune is dedicated to enhance each client's relation with their community by creating stories that leave an impact. AOS is the best social media marketing agency in Pune and we do not just say it, rather we invite you to come and assess for yourself.
Let's help you grow your business